Recent Developments in Family Law: A Spouse's Disclosure Obligations as a Fiduciary Depend on Their Agreement
in Family Law by Stephanie Blum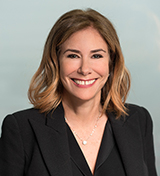 The California Court of Appeal recently published a case regarding a spouse's fiduciary duty in the marriage partnership. In In re Marriage of Kamgar (2017) 18 Cal.App.5th 136, the Fourth Appellate District, Division Three affirmed the trial court's award to the wife after finding her husband breached his fiduciary duty to her.
In Kamgar, the wife gave her husband permission to deposit $2.5 million in community funds into an account to be used for options trading. He did not disclose that he risked an additional $8,188,605 million more than the initial $2.5 million to which his wife had agreed. The trial court found that the wife did not authorize this additional investment. The husband did not diversify his investments, instead keeping all of the money in Apple options. In total, $10,618,605 in community funds was at issue, of which $3,805,000 was withdrawn and $6,404,113 was lost in trading activities.
The trial court awarded the wife $1,952,056.50. The court reached this number by attributing a $6,404,113 loss to the community and subtracting the $2.5 million that the wife had authorized for trading. This equals $3,904,113 in unauthorized losses. Half of $3,904,113 is $1,952,056.50, the amount the husband was ordered to pay. The Appeals Court affirmed. It did not accept the husband's argument that the trial court's decision imposed on him an "overly rigorous duty of disclosure" when it found that he breached his duty to his wife. Instead, the court held that a party's disclosure obligations as a fiduciary in a marriage partnership depend on the couple's partnership agreement. It upheld the trial court's conclusion that the husband and wife's agreement concerning options trading was limited to investing $2.5 million in community funds.