"Professional Services" Exclusion in CGL Policy Given Broad Interpretation
in Insurance Law by Stephen Raucher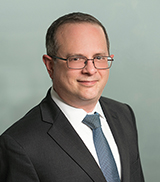 California's First Appellate District recently squelched an excess liability carrier's attempt to shift responsibility for settlements resulting from a pipeline explosion onto a co-defendant's umbrella insurer, holding that the latter policy's "professional services" exclusion barred coverage. Energy Insurance Mutual Limited v. ACE American Insurance Company, 14 Cal.App.5th 281 (2017). In doing so, the Court of Appeal gave broad effect to the exclusion, potentially narrowing the path to coverage in construction cases.
The insured under the excess policy, Kinder Morgan, Inc., owns and operates oil and gas pipelines. Kinder Morgan hired two temporary employees provided by Comforce Corporation — the insured under the umbrella policy — as construction inspectors in connection with a water supply line project. Kinder Morgan also had one of its own employees at the project serving as a "line rider," whose primary function was to perform daily surveillance in order to protect the pipeline system from damage. During the course of the project, a petroleum line was punctured and the resulting explosion killed five employees and seriously injured four others, and also caused extensive property damage.
Subject to a $1 million self-insured retention, Kinder Morgan was insured under a $35 million "excess liability" policy. In addition, Energy Insurance Mutual Limited ("EIM") issued Kinder Morgan a "following form" $100 million excess policy above that. Meanwhile, Comforce was insured under a $1 million primary commercial general liability ("CGL") policy, as well as a $25 million umbrella policy, both issued by ACE American ("ACE"). The umbrella policy contained a professional services exclusion.
In settling the lawsuits arising from the explosion, EIM agreed to pay more than $30 million for the claims against Kinder Morgan. EIM then sued ACE for contribution under the Comforce umbrella policy, alleging that Kinder Morgan was an additional insured under that policy.
The Court of Appeal upheld the trial court's grant of summary judgment in favor of ACE based on the professional services exclusion, which provided as follows: "This insurance does not apply to any liability arising out of the providing or failing to provide any services of a professional nature."
The court noted that "A CGL policy is intended to cover general liability, not an insured's professional or business skill." (Emphasis in original). Citing Tradewinds Escrow, Inc. v. Truck Ins. Exchange, 97 Cal.App.4th 704 (2002), the opinion went on to explain that "California courts have defined 'professional services' as those arising out of a vocation, calling, occupation, or employment involving specialized knowledge, labor, or skill, and the labor or skill involved is predominantly mental or intellectual, rather than physical or manual." The court then noted that the exclusion extends beyond services traditionally considered "professions," such as medicine, law or engineering.
With these definitions in mind, the court ruled that the tasks assigned to the construction inspectors supplied by Comforce fell within the professional services exclusion. Moreover, because the exclusion used the term "arising out of," the court further held that the exclusion extended to all of the claims alleged in the underlying case, including ordinary negligence, trespass and nuisance. In reaching its conclusion, the court distinguished North Counties Engineering, Inc. v. State Farm General Ins. Co., 224 Cal.App.4th 902 (2014), which had held that ordinary labor and construction work did not fall within a professional services exclusion.
EIM further argued that, because the umbrella policy contained a "separation of insureds" provision (or severability clause), there could still be coverage for Kinder Morgan as an additional insured even if the exclusion barred coverage for Comforce. The separation of insureds provision stated that, other than with respect to the limits of liability, the policy applies: "1. As if each INSURED were the only INSURED; 2. Separately to each INSURED against whom claim is made or SUIT brought."
The Court of Appeal agreed that the relevant question in light of the severability clause was not whether Comforce had engaged in professional services, but whether Kinder Morgan did. However, the court found that the record established that Kinder Morgan was not just a passive owner of the pipeline, but rather had trained and supervised the inspectors provided by Comforce, and had used its own full-time employee as a line rider. Accordingly, the separation of insureds provision did not assist EIM.