Notwithstanding a Willful Misconduct Exclusion, Policy Found to Cover Litigation Expenses on Appeal
in Insurance Law by Stephen Raucher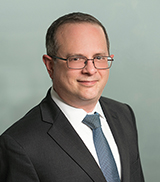 In a victory for policy holders, California's Second Appellate District recently held that when an insurance policy expressly provides coverage for litigation expenses on appeal, an exclusion requiring repayment to the insurer upon a "final determination" of the insured's culpability applies only after the insured's appeals have been exhausted.  Stein v. Axis Ins. Co., 10 Cal.App.5th 673, 676 (2017).
In 2007, a medical device company, Heart Tronics, Inc., purchased a $5 million directors and officers liability insurance policy from Houston Casualty Company (HCC).  The policy covered litigation expenses incurred in connection with both civil and criminal proceedings, including appeals, based on an alleged breach of duty by officers and directors, or their functional equivalents.
An exclusion in the policy provided that "Except for Defense Expenses, the Insurer shall not pay Loss in connection with any Claim" occasioned by willful misconduct.  Upon a "final determination" that the insured committed willful misconduct, the insured would be obligated to repay HCC for any defense expenses paid on the insured's behalf.
When an officer of Heart Tronics was convicted of federal securities fraud and tendered his appeal of the conviction to HCC, HCC denied coverage, arguing, in part, that the conviction was a "final determination" of willful misconduct.  Thus, the insurance dispute turned on the meaning of "final determination."  HCC argued that since, under federal law, a trial court judgment is deemed a final adjudication until reversed on appeal, the officer's criminal conviction should also be deemed a final determination.
The Court of Appeal disagreed and in applying the ordinary rules of contractual interpretation to the policy, found no reason to apply the meaning of "final adjudication" proffered by HCC.  The Court of Appeal also noted that even under federal law, an adjudication that is "final until reversed" is not final for all purposes, and that an appellate ruling is more final than a trial court's judgment.  Moreover, the exclusion provision by its own terms provided that the exclusion did not apply to defense expenses.  Thus, the contractual language of the policy precluded HCC's argument.
Policy drafters and holders should note that the Stein holding may not apply in all cases, and that the outcome of these kinds of disputes ultimately depends on policy language.  For example, the Court of Appeal noted that the phrase, "judgment or other final adjudication," in an exclusion construed in two cases relied upon by HCC, was disjunctive such that either condition would alone suffice to trigger the exclusion.   This was not the case in Stein, where the exclusion was not disjunctive, and only a "final adjudication" triggered the exclusion.