Entitlement to Equitable Subrogation Does Not Transform Legal Claims Against Third Parties into Equitable Claims
in Insurance Law by Stephen Raucher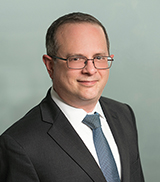 In Michael Berg et al., v. Pulte Home Corp. ("Berg"), the Third District Court of Appeal analyzed the question of whether an entitlement to equitable subrogation, as opposed to the underlying action itself, determines the right to a jury trial. Berg v. Pulte Home Corp., 67 Cal. App. 5th 277, 282 (2021). Pulte Home Corp. ("Pulte"), a general contractor, was sued by homeowners for allegedly violating building standards, breach of contract, and breach of express warranty. St. Paul Mercury Insurance Company ("St. Paul") defended Pulte as an additional insured under a general liability policy.
Pulte had an agreement with its subcontractors whereby they each agreed to "indemnify and defend Pulte against all liability and claims, judgments, suits or demands for damages to persons or property arising out of, resulting from, or relating to that subcontractor's performance of the work under the Agreement and any Contractor Project Agreement". It was undisputed in Berg that there were alleged damages that resulted from or related to each of the subcontractors' work for Pulte.
St. Paul thereafter sought reimbursement for the defense of St. Paul from three of these subcontractors through equitable subrogation. This claim rested on the assertion that the subcontractors were in breach of their contract with Pulte. The trial court found that St. Paul had proven all elements of its equitable subrogation claim. Damages were awarded and determined by a jury trial in a second phase.
St. Paul appealed, arguing that there is no right to a jury trial in an equitable subrogation claim because it is a claim in equity. This argument relied on a conclusion reached by the Fourth District Court of Appeal in Pulte Home Corp. v. CBR Electric, Inc., 50 Cal. App. 5th 216 (2020), namely that no jury trial right exists in such an equitable subrogation action. However, the Berg court reasoned that, "an insurer's entitlement to equitable subrogation does not transform its insured's legal claims against third parties into equitable ones." Therefore, it disagreed with the conclusion reached in CBR Electric.
The Berg Court reasoned that equitable subrogation consists of two phases: entitlement and enforcement. The first phase (entitlement) asks whether the insurer is entitled to equitable subrogation, and the Berg court concluded such an inquiry is appropriately performed by a trial court sitting as a court of equity. In the second phase (enforcement), where the question is whether the insurer prevails against the third parties, the Court reasoned that the right to a jury trial was dependent on the nature of the claim(s). In sum, if the underlying claim is legal, then a jury trial is appropriate. Likewise, if the underlying claim is of an equitable nature, then a court of equity would be the trier of fact. Notably, the Berg Court found support for this two-phase approach in the Supreme Court of California's decision in Offer v. Superior Court. While that case did not address this exact question, it "distinguish[ed] between the equitable nature of subrogation…and the independent equitable or legal nature of the action to which the insurer asks to be subrogated on the other." (Citing Offer v. Superior Court, 194 Cal. 114, 123 (1924)).
As noted previously, St. Paul's claim was based on a breach of contract – a legal claim. Thus, based on the foregoing reasoning, the Court affirmed the decision of the trial court to grant a jury trial.