Employment Practice Exclusion Held to Bar Coverage for False Imprisonment Claim
in Insurance Law by Stephen Raucher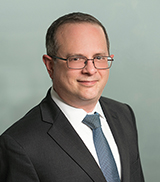 California courts have consistently ruled that an insurer's duty to defend is extremely broad, triggering when facts stated or fairly inferable in a complaint suggest a claim even potentially covered by the policy. Even so, a California Court of Appeal recently clarified the scope of an commercial general liability insurer's duty to defend where an employment-related practices exclusion intersects with traditionally non-employment torts. Jon Davler, Inc. v. Arch Insurance Company 2014 Cal. App. LEXIS 836 (2014).
In Davler, three female employees sued their employer, Jon Davler, Inc., and supervisor Christina Yang for various employment law claims including sexual harassment and intentional infliction of emotional distress. They also included a claim for false imprisonment. The employees alleged, among other things, that Yang, in response to discovering a used sanitary napkin in the women's bathroom and blood around the toilet seat, demanded that they enter the bathroom, remove their clothing, and submit to an inspection to determine if they were menstruating.
Jon Davler tendered the complaint to Arch Insurance Company under its commercial general liability policy which, among other things, provided Jon Davler with coverage for "those sums [Jon Davler] becomes legally obligated to pay as damages because of 'personal and advertising injury' to which this insurance applies." The policy further defined "personal and advertising injury" as injury arising out of seven categories of offenses, including false arrest, detention or imprisonment. The policy also contained an "Employment-Related Practices Exclusion" which stated that no coverage existed for injuries "arising out" of "employment-related practices, policies, acts or omissions, such as coercion, demotion, evaluation, reassignment, discipline, defamation, harassment, humiliation, discrimination, or malicious prosecution." Based on this exclusion, Arch declined coverage and refused to provide indemnity or a defense to Jon Davler. Jon Davler sued Arch for breach of the insurance contract and related claims, but the trial court sustained Arch's demurrer to all causes of action without leave to amend. Jon Davler appealed, contending that there was ambiguity in the exclusion's use of the phrases "such as" and "arising out of" and by the presence of "false imprisonment" in the coverage provision and its absence in the exclusion.
The Court of Appeal affirmed the lower court's decision, finding no ambiguities in the Employment-Related Practices Exclusion. The Court ruled that "false imprisonment" shared "general similitude" with the torts enumerated by the Exclusion, rejecting the claim that the phrase "such as" created ambiguity. The Court also found that the nexus between the false imprisonment and the employees' employment with Jon Davler was "as close as a nexus can be," pointing to the fact that the only reason the employees were forced into the bathroom for inspection was that they were employed by Jon Davler, were following a directive from a supervisor at their place of employment, and would lose their jobs if they did not comply with the inspection.
The Court of Appeal also rejected Jon Davler's claim that the policy was ambiguous in that it specified false imprisonment in its coverage portion, but did not mention false imprisonment in the exclusion. The Court found that the Employment-Related Practices Exclusion provided "a non-exhaustive list of examples of employment-related practices, policies, acts or omissions, so that other practices, policies, acts or omissions may qualify as employment-related."
The Court of Appeal also went a step further, rejecting a federal district court's decision in Zurich Ins. Co. v. Smart & Final, Inc. 996 F.Supp. 979 (C.D. Cal. 1998), as having "missed the mark" with respect to California law. In Zurich, two Smart & Final loss prevention representatives confronted a store employee, drove him without consent to a motel for questioning, locked the door, deprived him of food and water, and forced him to sign a confession. When the insurer refused to provide coverage for the acts, the court found that the "catch-all" phrase "other employment-related practices, policies, acts or omissions" was ambiguous. The Court of Appeal in Davler rejected this finding, noting that, under California law, such provisions are not ambiguous. The Court further noted that the Employment-Related Practices Exclusion was sufficiently plain and clear such that the average layperson could understand it.
Davler provides California insurers with additional latitude to refuse to defend by finding unambiguous "catch-all" phrases in employment-related practices exclusions. California employers and their counsel should take the time to carefully review their existing CGL policies to minimize coverage gaps.