Court of Appeal Affirms Jury Verdict Because Plaintiffs Presented Prima Facie Case of Whistleblower Retaliation
in Employment Law by Timothy Reuben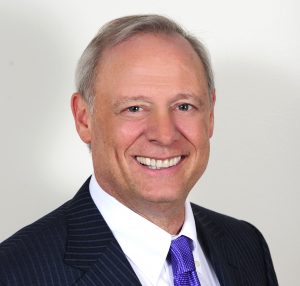 The Court of Appeal, Second Appellate District, recently issued an opinion illustrating the burden of proof in a whistleblower retaliation case.  In Hawkins v. City of L.A., 40 Cal. App. 5th 384 (2019), the court affirmed a jury verdict for plaintiff whistleblowers against the City of Los Angeles, finding that the plaintiffs had presented a prima facie case of retaliation.
Plaintiffs Todd Hawkins and Hyung Kim were part-time administrative hearing examiners for the Department of Transportation under supervisor Walton-Joseph.  In June 2011, Walton-Joseph angrily confronted Hawkins about language he used in a decision.  Hawkins reported the incident to supervisors, and after another confrontation, filed a complaint with the Equal Employment Opportunity Commission.  Hawkins alleged that Walton-Joseph and another supervisor, Kenneth Heinsius, pressured hearing examiners to change their decisions from not liable to liable, violating the Vehicle Code.  Over the years, approximately 14 hearing examiners, including Hawkins and Kim, complained to supervisors about being pressured to change decisions.  An internal investigation concluded that there was insufficient evidence to support the allegation that hearing examiners were being asked to change decisions.
On October 1, 2013, Heinsius was directed to examine complaints about disruptive conduct of various employees.  Heinsius identified Hawkins and Kim.  The City fired Hawkins in November of 2013 and Kim in December of 2013.  Hawkins and Kim responded by suing the City for whistleblower retaliation, claiming they were fired for whistleblowing on the City's practice of pressuring hearing examiners to change decisions.  The jury found for Hawkins and Kim on those causes of action, and the trial court assessed a penalty against the City under the Private Attorney General Act (PAGA) and awarded plaintiffs attorney's fees.  The City appealed.
Labor Code § 1102.5 prohibits employer retaliation against an employee for disclosing a violation of state or federal statute to a government or law enforcement agency.  To establish a violation, a plaintiff must show he engaged in protected activity, his employer subjected him to an adverse employment action, and the existence of a causal link between the two.  Hager v. County of Los Angeles, Cal. App. 4th 1538, 1540 (2014).  If the defendant provides a legitimate, nonretaliatory explanation for its actions, plaintiff must show the explanation was pretext for retaliation.  Morgan v. Regents of University of California, 88 Cal. App. 4th 52, 75 (2000).
The Court of Appeal concluded that Hawkins and Kim were engaged in protected activity by disclosing that they were pressured to change decisions in violation of the Vehicle Code.  Disclosing an illegal activity is protected activity under Labor Code § 1102.5.  Additionally, the court found that the City subjected Hawkins and Kim to an adverse employment action by firing them.  Furthermore, the court found that the closeness in time from the complaints and investigation to the City's termination of Hawkins and Kim established the necessary causal link.  Lastly, the court found that the evidence of Hawkins and Kim being fired only after complaining of illegal practices (and the existence of overwhelming evidence supporting these complaints) supported the jury's finding that the City's reasons for termination were pretextual.  Hawkins and Kim thus established the three elements of their prima facie case of whistleblower retaliation.